Established Year - 1991
Manipal Hospital, Bangalore
Central Mall, 45/1, 45th Cross Rd, opp. Bangalore, Kottapalya, Jayanagara 9th Block, Jayanagar, Bengaluru, Karnataka 560069, India
The seeds of our origin were sown as early as 1953 when the founder of the Manipal Education and Medical Group (MEMG), Dr. T.M.A. Pai, established the Kasturba Medical College in Manipal, Karnataka. Manipal Hospitals... read more
Send Enquiry
About The Hospital
The seeds of our origin were sown as early as 1953 when the founder of the Manipal Education and Medical Group (MEMG), Dr. T.M.A. Pai, established the Kasturba Medical College in Manipal, Karnataka. Manipal Hospitals as an entity came into existence in 1991 with the launch of our 650-bed flagship hospital at Old Airport Road, Bangalore.
Their core values are built around the thought of patient-first and that each doctor at Manipal Hospitals is a human care expert, going above and beyond the call of duty as they live by the belief that every single life is priceless. When they embark on these journeys, stories emerge - stories of grit, determination and never giving up.
Overview
Manipal Hospitals is one of India's foremost multi-specialty healthcare providers catering to both Indian and international patients. They are a part of the Manipal Education and Medical Group (MEMG), a leader in the areas of education and healthcare. With more than 5000 operational beds, they are commitment to the overall well-being of an individual is at the core of everything they do. Through their network of hospitals and experienced team of medical professionals, they provide quality and affordable healthcare to everyone.
Our Core Values
At Manipal Hospitals, they are devoted towards clinical excellence, patient-centricity, and ethical practices. Their commitment to clinical excellence is palpable in the high calibre of the team of medical practitioners. The nursing staff and paramedical professionals are highly competent and provide great support to clinical team.
Healthcare services are aligned towards the patients' needs. Creating a compassionate and supportive environment for patients and their caregivers is of utmost importance. Patient-first approach has earned goodwill of patients not just from within India, but also from across the world including the Middle East, Africa, and South-East Asia. They attach the highest importance to ethical practices which is evident in professional conduct, honesty, trust, and confidentiality.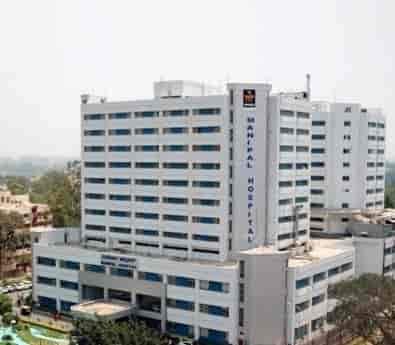 Top Doctors
Team & specialisation
Centres of Excellence
Accident and Emergency Care
Cancer Care/Oncology
Cardiology
Cardiothoracic Vascular Surgery
Gastrointestinal Science
Laparoscopic Surgery
Liver Transplantation Surgery
Nephrology
Neurology
Neurosurgery
Obstetrics and Gynecology
Organ Transplant
Orthopaedics
Paediatric And Child Care
Rheumatology
Spine Care
Urology
Infrastructure